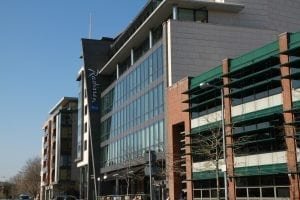 Two words can make your life easier when it comes to buying commercial real estate. If you're not sure what due diligence means, now is the time to learn. It's a matter of knowing all the details. Truth be told, real estate contracts should specifically define a due diligence period. The time stipulation generally works for both the seller and buyer to expedite the process. You may also hear the due diligence clause referred to as the "investigative period" or the "feasibility period."
All things considered, the term due diligence might seem a bit self-explanatory. When you purchase commercial real estate, you are making a major investment. Therefore, you'll want to investigate every aspect of the property prior to the actual acquisition.
An experienced commercial real estate attorney will guide you through a due diligence checklist. Obviously, a property inspection is critical in any real estate transaction. A title search is also imperative as you will want to ensure there are no liens or encumbrances. Meanwhile, review of the property survey is yet another part of the process.
There are many other actions involving due diligence and commercial real estate. Some may be reliant on your anticipated use of the premises. Whether you are purchasing property for a warehouse, shopping center or restaurant matters. Will zoning laws permit your type of establishment? Or, do you need to cancel the deal and look elsewhere?
Due Diligence and Commercial Real Estate
Obtaining key documents regarding the existing use of the property is beneficial to your transaction. This should include any and all information about tenants and their lease agreements. Meanwhile, you should also determine if tenants have received particular concessions in conjunction with their rental.  If there is a common area, you'll need to know how fees are assessed for it.  What is the status of security deposits?
Commercial real estate inspections are similar to those conducted for residential real estate in many ways. That said, they are also more detailed. The seller should have building inspection reports as required by the local municipality. These, together with any fire inspections should be produced before the due diligence period ends. Likewise, it is important to look into any safety violations and ensure that corrective actions were instituted.
Could environmental issues be a concern?  Take for example a fuel station. More than one former gas station changes hands for another use. In Clark, a donut shop sits where gas pumps sat on the corner lot. Any time there is a chance of underground fuel tanks, an environmental inspection becomes paramount. The same is also true when there is evidence of asbestos.
Contact Us
Involved in a commercial real estate purchase or sale? Contact the Law Offices of Lawrence M. Centanni for assistance. We represent both sellers and buyers with an emphasis on making the transaction go as smoothly and quickly as possible.